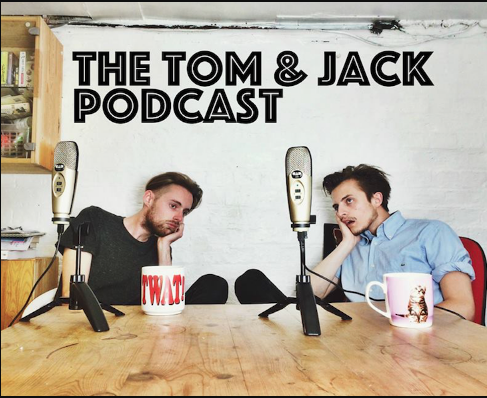 Those Christmas lights, light up the street. Maybe they'll bring her Tom & Jack to me. Then all my troubles will be gone, oh Christmas lights keep shining on. 
It's Christmas time, there's no need to be afraid. This week there's a Christmassy Here's a Thing What Annoyed Us This Week and the exchanging of Secret Santa gifts. Plus there's the final every Zoella's Cosy Tip with all your Christmas essential. And an Etymology Corner. See you in 2019! Originally broadcast 23/12/2018. 
Here's the pitch video for Soft Lad Gyms Inc. (SLG)
And here's Tom's thing documenting the whole thing
Here's our INFAMOUS application for Hunted
Read Tom's full application for the Apprentice here. 
Here's us learning to cook with Zoella. 
Watch Japanese House Cafe 
Interview we done