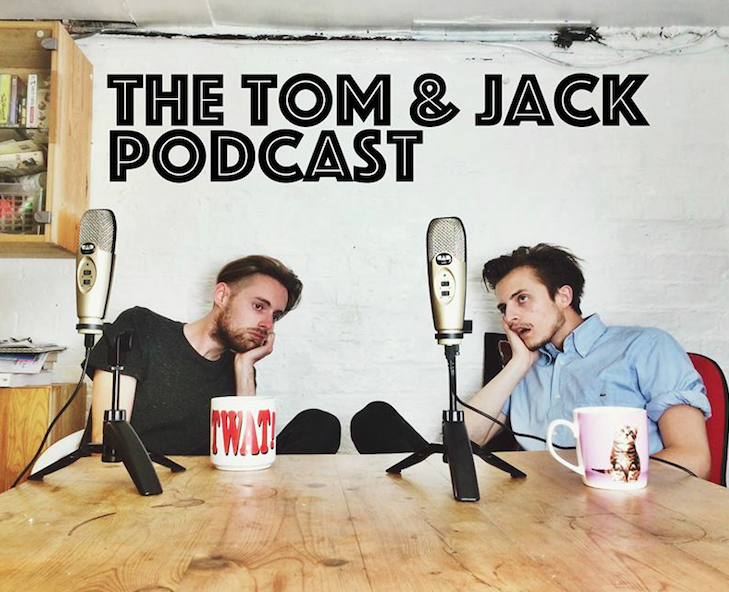 Unfadeable, so please don't try to fade this - but uh, Tom & Jack to the lecture at hand. Perfection is perfected, so I'ma let 'em understand. This week's tumble through psychosis features a cat-bathing, vomit-inducing Here's a Thing What Annoyed Me This Week and a Weird and/or Stupid Things That I Overheard or Half Overheard with money-grabbing train idiots. PLUS a snorting Etymology Corner to round it all up. Also featuring meandering about Roald Dahl, books you may well have not read and Elvis Presley. Don't be snobberish, down that pint of ice cream and listen. Originally broadcast 14/07/2018.
Here's the pitch video for Soft Lad Gyms Inc. (SLG)
And here's Tom's thing documenting the whole thing
Here's our INFAMOUS application for Hunted
Read Tom's full application for the Apprentice here. 
Here's us learning to cook with Zoella. 
Watch Japanese House Cafe 
Interview we done