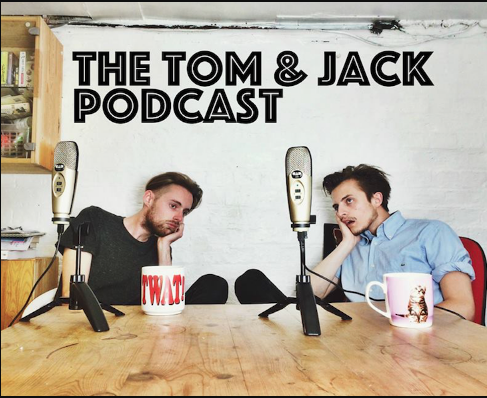 And I told about equality and it's true either you're wrong or you're right. But, if you're thinkin' 'bout my baby it don't matter if you're Tom & Jack or white.
 This week there is 2019's first instalment of Vloggers Gone Wild. It's a double header with ACE Family's lollipops and RiceGum's gambling children. Plus meandering chat from Fixodent to street fights and Here's a Thing What Annoyed Us This Week featuring Bregzit and Neeeewsbeat. Gary Newman did it. Originally broadcast 19/01/2019.
Here's the pitch video for Soft Lad Gyms Inc. (SLG)
And here's Tom's thing documenting the whole thing
Here's our INFAMOUS application for Hunted
Read Tom's full application for the Apprentice here. 
Here's us learning to cook with Zoella. 
Watch Japanese House Cafe 
Interview we done