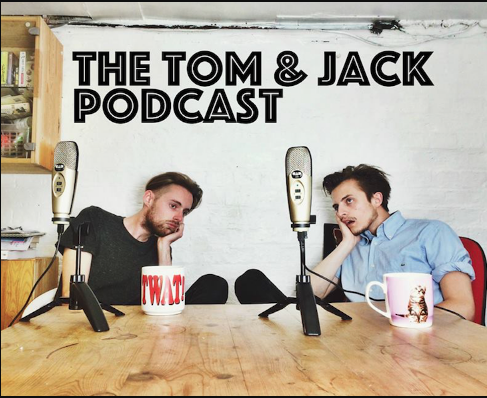 You can stand me up at the gates of hell, but I won't Tom & Jack down. After a brief sabbatical Tom & Jack return. Tom battles an illness which threatens to unleash his true self. There's a Mr Toad themed Weird and/or Stupid Things That I Overheard or Half Overheard and a bumper Here's a Thing What Annoyed Me This (Fortnight) Week. AND a You Must Be Drunk looking at Nescafe's odd new advert. PLUS some classical music. Sweet sold seperately. Originally broadcast 23/03/2018.
Here's the pitch video for Soft Lad Gyms Inc. (SLG)
And here's Tom's thing documenting the whole thing
Here's our INFAMOUS application for Hunted
Read Tom's full application for the Apprentice here. 
Here's us learning to cook with Zoella. 
Watch Japanese House Cafe 
Interview we done