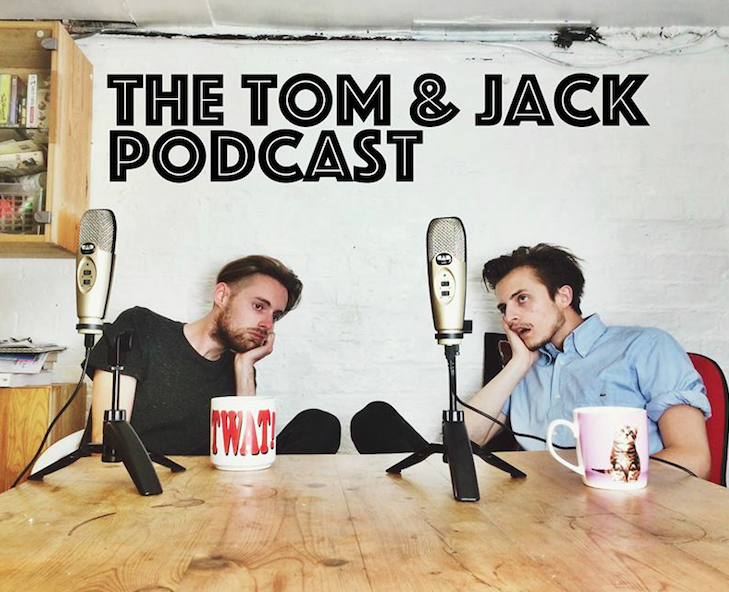 I was schooled with a strap right across my Tom & Jack, but it's all right now, in fact, it's a gas. This week there's content galore with an aborted Text Our Dads, a rhyming Here's a Thing What Annoyed Us This Week, a heart-breaking Vloggers Gone Wild and an Etymology Corner. Plus we wave goodbye to Nick Grimshaw, listen to the worst Million Pound Drop contestants of all time and introduce the latest dance craze. Upload, tune out and climb aboard. Originally broadcast 09/06/2018. 
Here's the pitch video for Soft Lad Gyms Inc. (SLG)
And here's Tom's thing documenting the whole thing
Here's our INFAMOUS application for Hunted
Read Tom's full application for the Apprentice here. 
Here's us learning to cook with Zoella. 
Watch Japanese House Cafe 
Interview we done