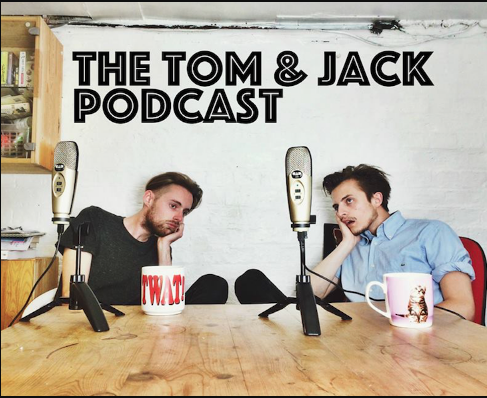 If I could turn Tom & Jack time, if I could find a way. I'd take back those words that hurt you and you'd stay.
Tune in to here two men panicking as they realise the Apprentice final is about to start. We talk about Brexit, when wasps go mad, children spitting, SNL and scouts, scouts, scouts. There are things that have annoyed us this week, a Christmas Etymology Corner and we learn to put meat on a slab with Zoella. Dial two 9s into your phone and a third when necessary. Originally broadcast 16/12/2018. 
Here's the pitch video for Soft Lad Gyms Inc. (SLG)
And here's Tom's thing documenting the whole thing
Here's our INFAMOUS application for Hunted
Read Tom's full application for the Apprentice here. 
Here's us learning to cook with Zoella. 
Watch Japanese House Cafe 
Interview we done