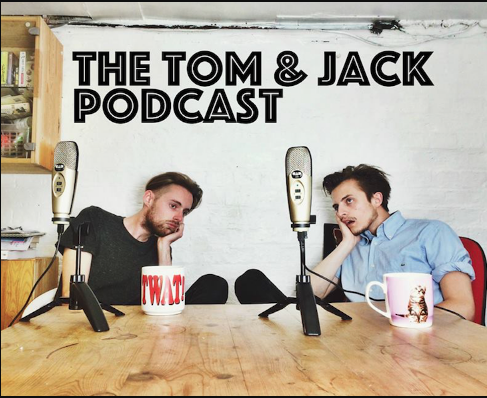 With the seven, seven-eleven, seven-eleven. Seven even Tom & Jack do little Joe.
I picked up the cash flow, then we played bones, and I'm yellin' domino. This week that was there's annoying pictures 'n' blurbs on Here's a Thing What Annoyed Me This Week, the difficult issue of beauty vloggers in Vlogger Gone Wild, the reddest weed in War of the Worlds and it's all closed up nice and tight with a ring of muscle in Etymology Corner. Now with 33% extra chat. Originally broadcast 06/10/2018. 
Here's the pitch video for Soft Lad Gyms Inc. (SLG)
And here's Tom's thing documenting the whole thing
Here's our INFAMOUS application for Hunted
Read Tom's full application for the Apprentice here. 
Here's us learning to cook with Zoella. 
Watch Japanese House Cafe 
Interview we done