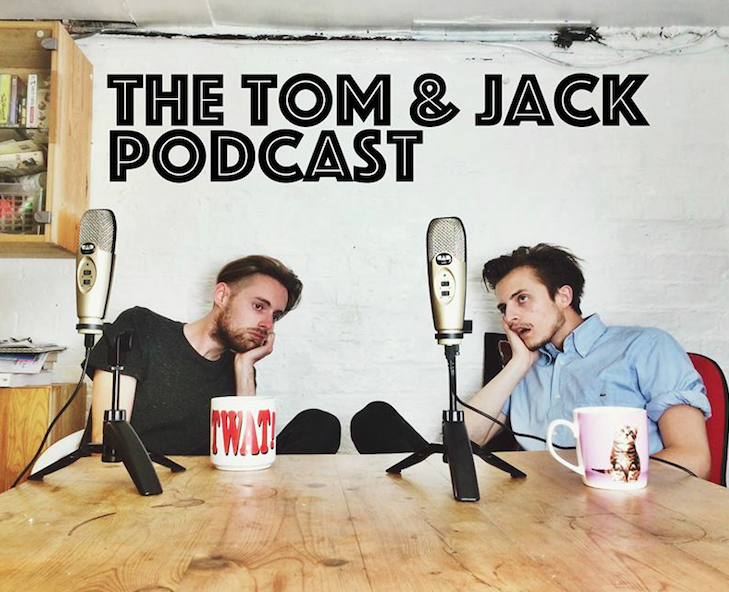 Old Tom and Jack-Donald had a farm. Ee-i-ee-i-o. Tom and Jack have had some recording issues lately so here's something to tide you over. This is a collection of assorted noises that have never before been available in podcast form. Featuring George Harrison, Russell Howard, a lost Hee Bee Bee Gees, President William McKinnley and some swearing on Radio Bicester. The swearing was publicly chastised but privately condoned by all involved. As Jack said at the time "you can't eat an egg without breaking (sic) egg." Enjoy. Originally broadcast 11/12/2017. 
Here's the pitch video for Soft Lad Gyms Inc. (SLG)
And here's Tom's thing documenting the whole thing
Here's our INFAMOUS application for Hunted
Read Tom's full application for the Apprentice here. 
Here's us learning to cook with Zoella. 
Watch Japanese House Cafe 
Interview we done