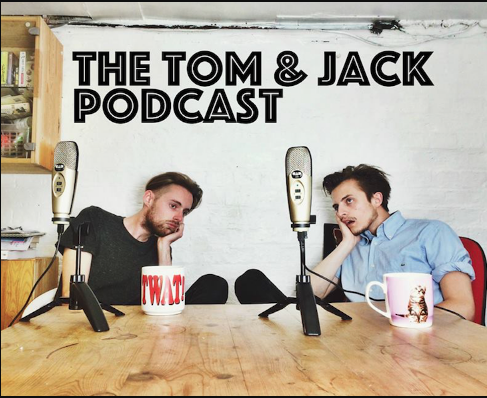 I see your red door, I want it painted Tom & Jack. This episode is featured up! Jack is castigated for leaving Tom to die in London in Here's a Thing What Annoyed Me This Week, the trailer for new Colin Firth film 'The Boat That Sailed' is analysed in You Must Be Drunk and some wonderful celeb singing is discussed in Y'Alright? Plus loads of great chat, mostly about death. All this and more, DEFINITELY on Radio Bicester. Originally broadcast 09/03/2018.
Here's the pitch video for Soft Lad Gyms Inc. (SLG)
And here's Tom's thing documenting the whole thing
Here's our INFAMOUS application for Hunted
Read Tom's full application for the Apprentice here. 
Here's us learning to cook with Zoella. 
Watch Japanese House Cafe 
Interview we done