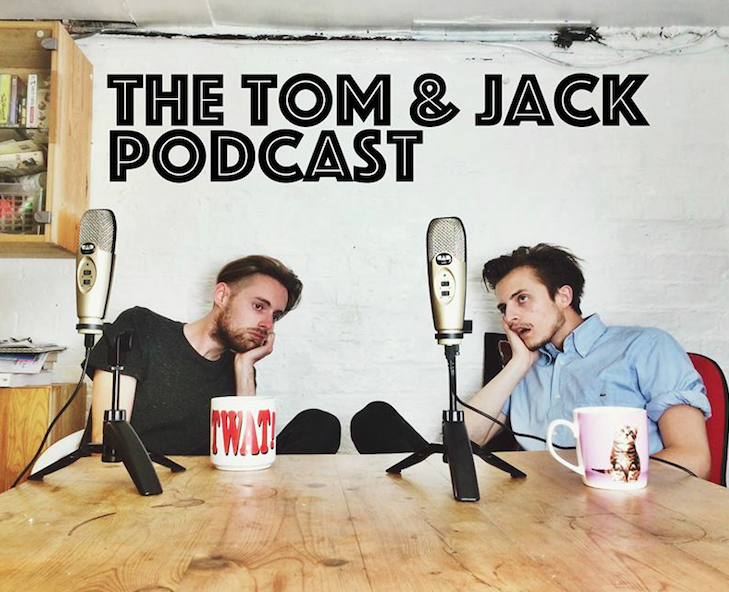 You know, if you break my heart I'll go, but I'll be Tom and Jack again. 'Cause I told you once before goodbye, but I came Tom and Jack again. This week there's chatter as far ranging as racist politcians, funny t-shirts and vomitting in public. There's also a phone-losing, watch analysing Here's a Thing What Annoyed Me This Week, we continue the journey through Jeff Wayne's War of the Worlds, a Pokemon Wedding and a micturation-themed Etymology Corner. Pour a glass of crisp sauvignon blanc and settle in. Originally broadcast 10/08/2018.
Here's the pitch video for Soft Lad Gyms Inc. (SLG)
And here's Tom's thing documenting the whole thing
Here's our INFAMOUS application for Hunted
Read Tom's full application for the Apprentice here. 
Here's us learning to cook with Zoella. 
Watch Japanese House Cafe 
Interview we done